We're so glad YOU are here!

Whether you are brand new to the church thing or you've been around church for a while; we want to say welcome! Our goal at Monon First Baptist Church is to create environments and experiences where you can encounter God in the midst of your life. When you come here on a weekend, our aim is that you would be inspired by the music, encouraged by the message, welcomed by our amazing community of people & be reminded that God's grace is here!
***At this time only 10:30am Sunday Service and 7pm Wednesday Bible Study are being held. Thank you for your understanding, as we our committed to the health and safety of our community.***

9:30am Sunday School, All Ages
7:00pm Bible Study, All Ages
Location
Email: fbcmonon@hotmail.com
iii
T H E C H U R C H
We exist to lead people to maturity in Jesus Christ

We do this through the process of:
Magnification of God's Character ● Meditation on God's Word ● Membership in God's Family ● Ministry to God's People ● Missions in God's World
Our History
Monon First Baptist Church has a long history of being a community of people who love God, love their city and desire to be a church that is relevant with an outward focus where all are welcomed.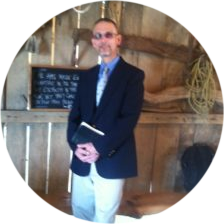 Jeff Scheffee
Pastor Jeff came to know Jesus as his Lord and Savior in 1998. He received his Certificate in Biblical Studies through Liberty Bible Institute. He was called to fill pulpits in the surrounding area in 2000. In 2005, he was called to Pastor a Church in Portage, IN. He joined FBC Monon as Lead Pastor in 2018.
Pastor Jeff lives in Monon with his wonderful bride, Mercedes. They have 8 children and 12 grandchildren. His favorite life verse from the Bible is Psalms 122:1 "I was glad when they said to me, 'Let us go into the house of the Lord'."
"I love the Bride of Christ and welcoming people into God's family. Celebrating all that the Lord has done and testifying of His love is part of the very foundation that gets me going each day. My Jesus is so good!"
Educational Ministry Director
Jean is our Educational Ministry Director. She has been a member of the church for 45 years. She serves on the Administrative Ministry Team, the Fellowship Ministry Team, the Preschool Advisory Board, and has taught Sunday School for many years. She also manages the Monon Baptist Preschool's finances, directs the children's Sunday School Christmas play, and represents the church in planning the town wide Vacation Bible School.
Jean is a retired elementary public school teacher who taught for 39 years at West Central School Corporation in Francesville, Indiana. She uses her knowledge of teaching in her church responsibilities.
Jean lives in Monon with her husband, Robert, and also has a son, Michael, who lives in Rensselaer with his wife, Patty, and daughter, Emma. She also has three adult step-grandsons.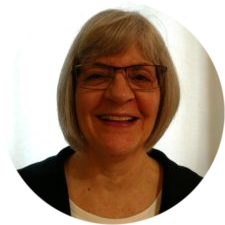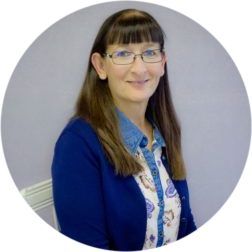 Cindy Geisler
Preschool Teacher
Cindy is one of nine children – originally from Northwest Indiana. She was raised in a home filled with laughter, love and a strong faith in Jesus Christ. Her parents were a wonderful example for her and her siblings, by introducing them to the Word of God. She graduated from high school with academic honors and attended Indiana University. She was a stay-at-home mom until her youngest child started school, and then she began her career working with the little ones. She spent several years working with preschool children, kindergarten and grades 1-8. Cindy serves on the Board of Directors, Administrative Ministry Team, Fellowship Ministry Team, Community Outreach Coordinator, and is one of the Children's Church Leaders.

She currently resides with her husband in the quaint community of Buffalo. They have five grown children, all whom are married. They have been blessed with 11 grandchildren so far!
"I personally feel that our Children's Preschool Ministry exists to glorify God by discipling the children in our care, assisting parents, and edifying all servants so that the gospel may be spread among our children (by our example), families may be supported, and God's church may be strengthened. I believe it's a privilege that God has placed me here to encourage children to seek the truth from God's word and to become more Christ-like throughout their life journey."
Paul and Cheri have been working with the Youth for almost 10 years. They currently minister to grades 6-12 and are teaching on the Book of Leviticus where they incorporate fun and educational activities into their studies. They love the Lord and enjoy sharing that love with the youth and those around them.

Cheri serves on the Preschool Advisory Board and handles the custodial duties. Paul serves as Music Ministry Director and is a Deacon of the Church.
Paul and Cheri have been married for 29 years and have 10 daughters. They have 2 granddaughters, ages 5 and 6; both have attended Monon Baptist Preschool. They have also hosted 10 foreign exchange students (9 girls and 1 boy).
"We would love to have you join us on Sunday and share in our love of Jesus Christ."